The mission of the Frontotemporal Lobar Degeneration Association is to RAISE AWARENESS, EDUCATE MEDICAL PROFESSIONALS, and ADVANCE RESEARCH OF FTD and related neurological disorders.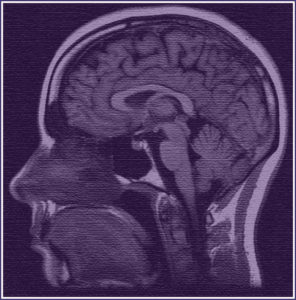 Frontotemporal Lobar Degeneration is a collection of debilitating, neurological diseases including:
Frontotemporal Degneration (FTD)
Behavioral Variant (bvFTD)
Primary Progressive Aphasia (PPA)
Corticobasal Syndrome
Progressive Supranuclear Palsy (PSP)
Amyotrophic Lateral Scherosis (ALS)
Scientists agree that FTLD is the most common cause of dementia in people younger than 60. Approximately 60% of FTLD patients are between the ages of 45-60. There is currently no cure for FTLDs. FTLDs are always fatal.
The Frontotemporal Lobar Degeneration Association is dedicated to funding research so, one day, a cure will be found.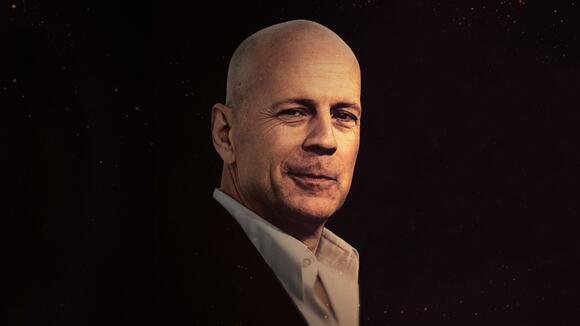 Bruce Willis Diagnosed with Frontotemporal Dementia, His Wife Emma Reveals: 'Condition Has Progressed'
According to entertainment journalist Vanessa Etienne and People Magazine, "Bruce Willis has been diagnosed with frontotemporal dementia, his wife Emma Heming Willis revealed."
As Etienne went on to report, "Heming Willis, 44, shared a photo of her husband on Instagram, revealing that the actor's condition has worsened since the family first revealed his aphasia diagnosis last year."
"Our family wanted to start by expressing our deepest gratitude for the incredible outpouring of love, support, and wonderful stories we have all received since sharing Bruce's original diagnosis," Emma wrote. "In the spirit of that, we wanted to give you an update about our beloved husband, father, and friend since we now have a deeper understanding of what he is experiencing."
"Since we announced Bruce's diagnosis of aphasia in spring 2022, Bruce's condition has progressed and we now have a more specific diagnosis: frontotemporal dementia (known as FTD)," she continued. "Unfortunately, challenges with communication are just one symptom of the disease Bruce faces. While this is painful, it is a relief to finally have a clear diagnosis."
Heming Willis continued further, "Bruce always believed in using his voice in the world to help others and to raise awareness about important issues both publicly and privately. "We know in our hearts that – if he could today — he would want to respond by bringing global attention and a connectedness with those who are also dealing with this debilitating disease and how it impacts so many individuals and their families."
"Bruce has always found joy in life – and has helped everyone he knows to do the same," Emma concluded. "It has meant the world to see that sense of care echoed back to him and to all of us. We have been so moved by the love you have all shared for our dear husband, father, and friend during this difficult time. Your continued compassion, understanding, and respect will enable us to help Bruce live as full a life as possible."
READ THE REST OF THE STORY HERE
Don't miss our San Antonio Luncheon – Dementia Series!
Friday November 12

The South Texas Brain Bee, sponsored by the Frontotemporal Lobar Degeneration Association,  is an official chapter of the International Brain Bee, an organization which encourages high school students to study the human brain and compete on their knowledge.
For more information visit the South Texas Brain Bee site: http://www.southtexasbrainbee.org

DID YOU KNOW? 
Many people diagnosed with FTLD experience a sudden burst in creativity.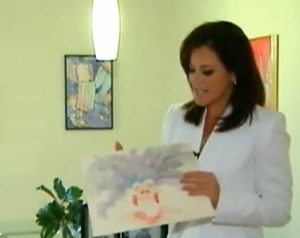 Known as paradoxical functional facilitation, this occurs when suppression or loss of activity in one part of the brain leads to a release of activity in another.
PLAY FOR A CURE
The Annual Michael Bratton Memorial Golf Tournament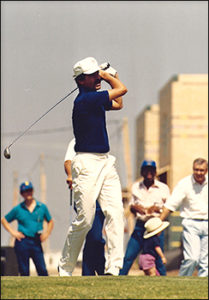 Kimberly Williams Paisley (starred in Father of the Bride) announced she is participating in a research study for Alzheimer's.
Ms. William's is now participating in a research study looking for any relationship between heart health and Alzheimer's.  That is great news!  We all need to help in this.  Ms. Paisley's late mom had a form of Frontotemporal Dementia called Primary Progressive Aphasia.  
The Bratton family is also doing what we can to help with research for Alzheimer's and Dementia.  Several of us have gone through various cognitive work ups, MRI's, and provided saliva and blood samples. 
In the Bratton family, we had no history of dementia or Alzheimer's until my brother and sister were diagnosed with Frontotemporal Dementia FTD behavioral variant.  And many years later, Mom would pass away due to Alzheimer's.  
It is critical that survivors make themselves available for research to help speed this work up.  You can choose not to see the results and in many cases, that is the best way to go, it is a very personal decision.  Some trials record your information and will follow you through the years, while others may be stored without identifying you.  
I have been studying this disease for over a decade and not until recently have I been so hopeful for diagnosis.  It is amazing the strides in research that have been made over the past 8 months. 
A couple of members of my family have participated in a research study that is looking for any relationship between oral hygiene and Alzheimer's.  Some of us have also provided DNA samples to help identify a gene specific to FTD.  
The most exciting work I have seen of late, is the uplift-D Study, sponsored by passage Bio Inc.  This study is investigating the safety and tolerability of a gene therapy (PBFT02) for persons with frontotemporal dementia (FTD) who have a mutation in the progranulin gene (GRN).
Gene therapy aims to replace the gene that is not working properly with a version of the gene that works normally. Participants will receive one dose of PBFT02. Additional assessments include blood tests, medical exams, questionnaires, brain imaging, and lumbar punctures.
There is a two-year main commitment with an optional three-year safety extension for a total of 16 visits over five years. Eligible participants will have been diagnosed with FTD-GRN, are between 35 and 75 years old, experience FTD symptoms, have a reliable study partner, and live in the community. Travel reimbursement is available. For more information, visit the study listing on ClinicalTrials.gov. 
In Houston, the UTHealth Neurocognitive Disorders Center, led by Dr. Paul E. Schulz, is actively screening and recruiting any interested family members who meet the aforementioned criteria. Living in Houston, or even Texas, is not required as the sponsor is reimbursing travel and lodging. If you have any questions, the contact info is below: 
Omar Hasan, Research Coordinator – Schulz Lab
UTHealth Neurocognitive Disorders Center
713 486 2647 
This is a great group of medical professionals.  I have been working with them for over 10 years.  Dr. Paul Schulz is a clinician and researcher…not many of them out there.  To have a brilliant researcher still meeting with patients is an incredible blessing.  It just isn't that financially rewarding for doctors to do both, they do it because their heart is in it! 
IMAGINE replacing the diseased progranulin in our brain with a healthy replacement!  My hope for this research is that it is successful so other families don't have to experience the level of sadness and tragedy that our family and others have endured due to Frontotemporal Dementia.  It is time to make a difference!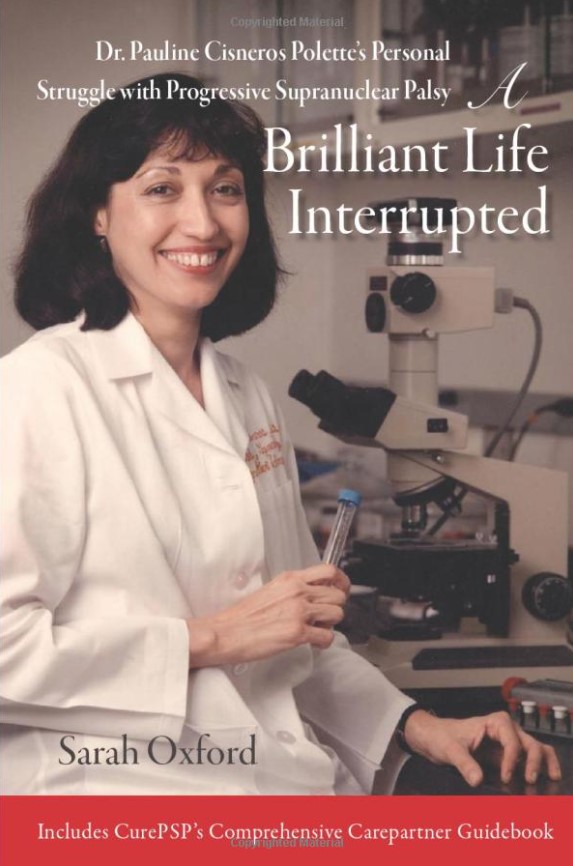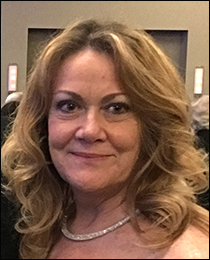 FTLDA Founder Terri Bratton
Terri Bratton lost a brother and a sister to FTLD, inspiring her to establish FTLDA. She has spoken to numerous groups and appeared on many news programs in her quest to raise awareness, educate medical professionals, and advance research into FTLD.
Terri's passionate and heartfelt message of finding hope through tragedy is both informative and inspirational. She is one of several speakers available to speak to your group. Contact us today to learn more.
Local neurologist weighs in on results of latest CTE study
A local neurologist weighs in on CTE and tackle football after results from a new study on the disease is released.
The results showed kids who start playing tackle football before age 12 will, on average, develop cognitive and emotional symptoms associated with the degenerative brain disease (CTE) much earlier than those who start later.